Welcome to Vasilikos area in Zakynthos island!
Come and join us and get to know this beautiful corner of Greek countryside with its lush olive groves, pine forests, mountains, sandy beaches, wildlife, turtles that have been blended together by nature to create a unique paradise.
We, the residents of this beautiful place joined forces and created the committee "Skopos" which is taken from the name of the mountain that dominates Vasilikos. Together using all our resources and knowledge we aim to improve services to the visitors of the region while preserving the natural heritage; promoting and enhancing the area and its customs.
Above all our main purpose is to welcome guests to the area, allowing you to get to know the locals and traditions, offering our village to you and the hand of friendship!
So why not come and get to know us!
Tourist Committee of Vasilikos
"Skopos"
Detailed map of Vasilikos area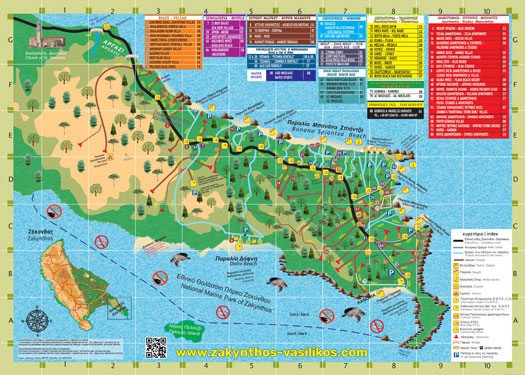 Click to view the new map of Vasilikos area including all business of the association »